Telltale Games announced The Walking Dead: The Final Season's official episode release schedule.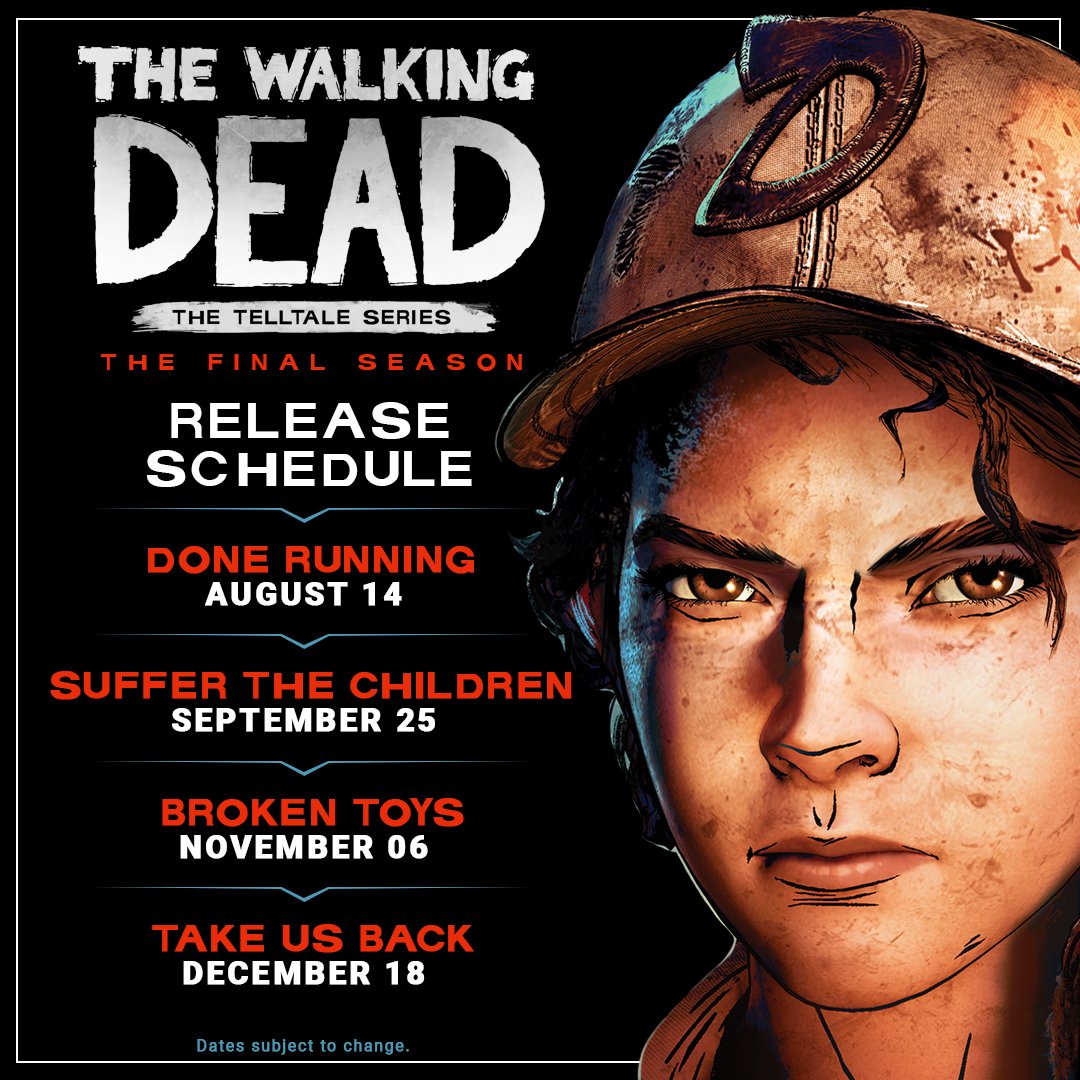 The first episode of the series "Done Running" took place on August 14, 2018
The next episode available is called "Suffer The Children", and premieres on September 25, 2018.

The follow-up episode is called "Broken Toys", which starts on November 06, 2018.

The finale will be called "Take Us Back", which will appear on December 18, 2018

These dates are subject to change, but these are the current official dates from Telltale Games.
The official release date of Telltale's The Walking Dead: The Final Season on home consoles will be on November 6, 2018.

The Walking Dead: The Final Season marks six years ago when the origin of the story began with the main character of Clementine. The end of this game will bring an end to Telltale's biggest franchise.
In case any of you haven't played the original titles, there is a browser game that Telltale has created that allows you to play through all the major decisions of the first three games.
It's an interactive video page that should catch you up on the story.
Be on the lookout for more information from this story here on Mammoth Gamers